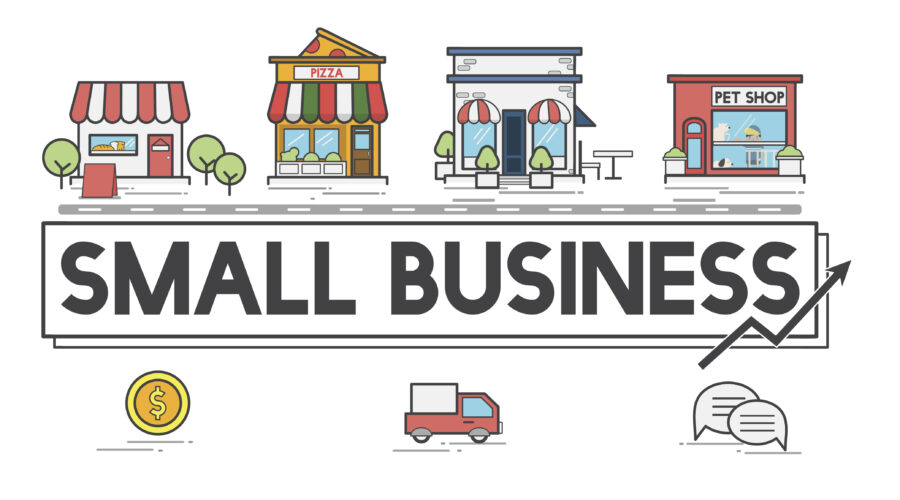 Strategic Technology Adoption for SMBs
Why And How SMBs Should Strategically Adopt Technology
In the dynamic world of business, strategic technology adoption has become a crucial element for success, especially for small and medium-sized businesses (SMBs). As the digital landscape continues to evolve, it's imperative for SMBs to stay ahead of the curve and leverage technology to their advantage. This guide aims to shed light on how Australian SMBs can strategically adopt technology to enhance their operations, improve productivity, and ultimately drive growth.
The Importance of Strategic Technology Adoption for SMBs
The importance of strategic technology adoption for SMBs cannot be overstated. With the right technology, businesses can streamline their operations, improve efficiency, and provide better services to their customers. However, the key lies in strategic adoption – understanding which technologies align with your business goals and how to implement them effectively.
For SMBs, strategic technology adoption can be a game-changer. It can help businesses stay competitive in the market, adapt to changing customer needs, and make data-driven decisions. Moreover, it can open up new avenues for growth and innovation, enabling SMBs to compete with larger players in the industry.
However, adopting technology is not just about jumping on the latest trends. It requires a thorough understanding of your business needs, careful planning, and ongoing management. This is where the role of Managed IT Services comes into play.
Managed IT Services: Maximising Value for SMBs
For SMBs seeking to maximise value from their technology investments, Managed IT Services offer a compelling solution. These services ensure that a company's information technology solutions are functional and efficient, even before a problem or issue arises. This proactive approach not only minimises downtime but also enhances overall productivity.
A relationship with a Managed Service Provider (MSP) can be invaluable for SMBs. MSPs provide access to specialised vendors, enabling businesses to leverage some of the best technology solutions available in the market. This can be particularly beneficial for SMBs that may not have the resources to maintain an in-house IT team.
Moreover, one of the biggest values that an MSP provides is the hands-on experience that its technicians have, both on-site and remotely. This expertise can be crucial in resolving issues quickly and avoiding costly downtime. In the next section, we will delve deeper into the return on investment in Managed IT Services and how it can help SMBs maximise their technology investments.
Remember, strategic technology adoption is not just about implementing new technologies; it's about making technology work for your business. And with the right approach, SMBs can harness the power of technology to drive their success.
The Return on Investment in Managed IT Services
Investing in Managed IT Services is a strategic decision that can yield significant returns for SMBs. When considering the return on investment (ROI), it's essential to look beyond the immediate costs and consider the long-term benefits and savings.
One of the most tangible benefits of investing in Managed IT Services is the speed at which you will see a return on that investment. By comparing the cost of an MSP's services to the multitude of costs that these services help you avoid, the value becomes clear.
Consider the costs associated with break/fix services, hiring and onboarding an in-house technician, updating and upgrading your hardware and software, and weathering downtime. These costs can quickly add up and take a toll on your business's bottom line.
With a Managed IT Services provider, these costs can be consolidated and, in many cases, eliminated. An MSP offers a predictable, scaled monthly fee, providing you with cost certainty and allowing you to better manage your IT budget.
Moreover, an MSP can help you avoid the significant costs associated with downtime. A company whose solutions aren't in working order is a company that is hemorrhaging money via downtime. With an MSP, you have the means to resolve and ideally avoid downtime, ensuring continuous productivity and revenue generation.
In essence, the ROI in Managed IT Services is not just about cost savings. It's about enhancing operational efficiency, improving productivity, and enabling your business to be more agile and responsive. By strategically investing in Managed IT Services, SMBs can maximise their technology investments and drive their business growth.
In the next section, we will explore another strategic technology adoption approach for SMBs – the Hybrid Cloud.
Hybrid Cloud: Balancing Accessibility and Security
The cloud has revolutionised the way businesses operate, offering unprecedented levels of accessibility and scalability. However, for SMBs with specific needs where accessibility and security are concerned, a hybrid cloud platform may be the best strategy to leverage this industry-shaking technology.
A hybrid cloud is the integration of private and public clouds, designed to eliminate the downsides of each while preserving the advantages. Private clouds, while secure, can be costly to implement and maintain. On the other hand, public clouds are more affordable, but there are valid concerns among businesses about entrusting crucial data to another organisation.
The hybrid cloud offers a solution to these concerns. It provides control over a business' data and applications while allowing the scalability to leverage it as needed. This balance between control and flexibility is one of the key reasons why many industry experts consider the hybrid cloud an inevitability for all businesses.
Perhaps the most compelling advantage of the hybrid cloud is its potential to boost productivity. By providing seamless access to data and applications, the hybrid cloud can enhance workflows, improve collaboration, and ultimately increase revenue and profits.
Bring Your Own Device (BYOD): Enhancing Productivity and Collaboration
In today's digital age, the line between personal and professional life is increasingly blurred. This has led to the rise of Bring Your Own Device (BYOD) policies, where employees are allowed to use their personal devices for work purposes.
While BYOD can bring great benefits in terms of flexibility and productivity, it also introduces new risks and challenges. Personal devices can potentially bring in threats from the outside, and inappropriate use of these devices on a business network can cause issues.
A well-implemented BYOD policy can help manage these risks while reaping the benefits. Such a policy needs to take many factors into account, including the number of devices being brought into the company, the cost of mobile device management software, and the impact of these devices on productivity and collaboration.
Implementing access control and permissions within mobile device management policies is crucial. This not only ensures the security of your network but also allows you to control the use of resources, ensuring they are used for business operations.
In essence, a well-managed BYOD policy can lead to heightened efficiency, enhanced security, and a potential boost in revenue generation – all the while enjoying the diminished costs that leveraging BYOD provides to your business' budget.
In the final section, we will discuss how Wolfe Systems IT can assist your business in strategic technology adoption.
The Impact of BYOD on Business Operations and Budget
The Bring Your Own Device (BYOD) trend has been gaining traction in the business world, and for good reason. It offers a host of benefits that can significantly impact business operations and the budget.
From an operational perspective, BYOD can enhance productivity and collaboration. Employees using their own devices often feel more comfortable and efficient, as they are using technology they are familiar with. This familiarity can lead to quicker problem-solving, more efficient communication, and overall improved productivity.
Collaboration is also enhanced with BYOD. With personal devices, employees can access work-related files and communicate with their colleagues anytime, anywhere. This flexibility can lead to more effective teamwork and faster project completion.
From a budgetary perspective, BYOD can lead to significant cost savings. Businesses no longer need to invest heavily in hardware. Instead, they can allocate these resources to other areas, such as software or employee training.
However, it's important to note that BYOD also presents certain challenges, particularly in terms of security. Personal devices can be a potential entry point for cyber threats. Therefore, businesses must implement robust security measures and clear BYOD policies to protect their network and data.
In conclusion, when implemented correctly, BYOD can have a positive impact on business operations and budget. It can enhance productivity, improve collaboration, and result in cost savings. However, businesses must also be mindful of the potential security risks and ensure they have the necessary measures in place to mitigate them.
In the next section, we will discuss how Wolfe Systems IT can assist businesses in their strategic technology adoption journey.
The Role of Wolfe Systems IT in Strategic Technology Adoption
As we've explored, strategic technology adoption is a multifaceted process that requires careful planning, implementation, and management. This is where Wolfe Systems IT comes into play. With our experience and expertise in IT solutions, we can guide your business through the process of strategic technology adoption, ensuring that the right solutions are implemented in the right way.
At Wolfe Systems IT, we understand that every business is unique, with its own set of challenges and objectives. That's why we take a tailored approach to technology adoption, working closely with you to understand your business needs and goals. Whether it's implementing Managed IT Services, transitioning to a hybrid cloud platform, or developing a BYOD policy, we're here to ensure that technology serves your business, not the other way around.
Our team of IT professionals has hands-on experience both on-site and remotely, providing you with the support you need to keep your IT solutions running smoothly. We also provide access to specialised vendors, enabling you to leverage some of the best technology solutions available.
Conclusion
Strategic technology adoption is not just about implementing new technologies; it's about leveraging technology to drive business growth and success. With the right approach and the right partner, SMBs can harness the power of technology to enhance their operations, improve productivity, and stay competitive in the digital age.
At Wolfe Systems IT, we're committed to helping Australian SMBs navigate the complexities of technology adoption. With our expertise and support, you can make informed decisions about technology investments, implement effective IT solutions, and realise the full potential of technology in your business.
If you're ready to take your business to the next level with strategic technology adoption, give us a call at 1300 958 923. Let's work together to make technology work for you.