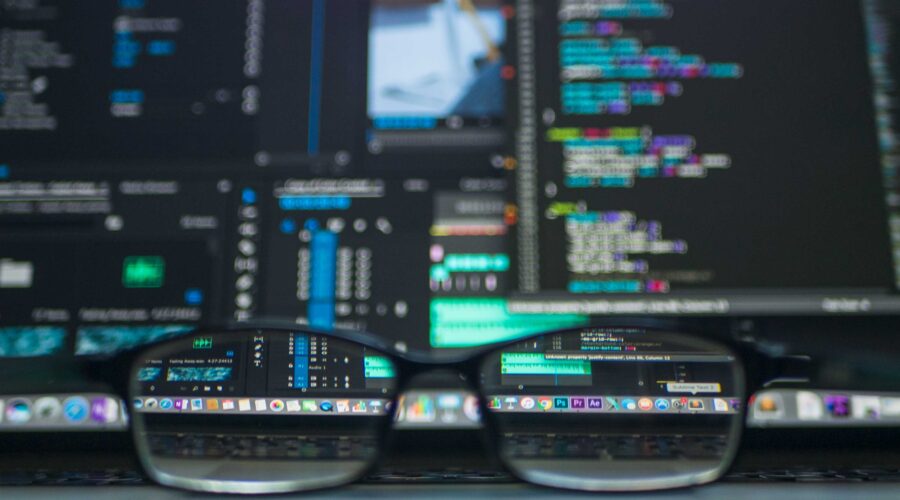 The Future of Business: Embracing Cloud Technology
In an era where technology is driving change at an unprecedented pace, businesses are constantly seeking ways to stay ahead of the curve. One such transformative technology that's making waves in the business world is cloud computing. The future of business is increasingly looking skyward, embracing cloud technology as a key driver of growth, efficiency, and innovation.
The Rise of Cloud Computing in Business
Cloud computing has been on the rise for the past decade, but its adoption has accelerated in recent years. Businesses are recognising the immense potential of cloud services to transform their operations, drive innovation, and gain a competitive edge.
At its core, cloud computing offers businesses the ability to store and access data and applications on remote servers, rather than on local servers or personal computers. This shift from on-premise to cloud-based infrastructure has brought about a host of benefits for businesses.
Firstly, cloud computing provides scalability and flexibility that traditional IT systems often struggle to match. Businesses can quickly scale up or down their IT resources based on demand, ensuring they only pay for what they use. This flexibility is particularly beneficial for businesses with fluctuating workloads, allowing them to adapt to changes in real-time.
Secondly, cloud services offer businesses access to advanced technologies and tools that would otherwise be costly and complex to implement. From artificial intelligence and machine learning to advanced analytics and automation tools, businesses can harness the power of these technologies to drive efficiency, improve decision-making, and create new value for their customers.
Moreover, cloud computing promotes collaboration and mobility. With data and applications stored in the cloud, employees can access the resources they need from anywhere, at any time. This has been particularly valuable in the current era of remote work, enabling teams to collaborate effectively regardless of their physical location.
Lastly, cloud services can significantly reduce IT costs. By eliminating the need for businesses to invest in expensive hardware, maintenance, and upgrades, cloud computing can lead to substantial cost savings.
How Businesses are Embracing Cloud Technology
As we've established, cloud technology is no longer a novelty but a necessity for businesses looking to thrive in today's digital landscape. But how exactly are businesses embracing this transformative technology?
One of the key ways businesses are embracing cloud technology is by migrating their data and applications from on-premise servers to the cloud. This process, known as cloud migration, involves moving digital business operations into the cloud. It's a strategic move that allows businesses to take full advantage of the cloud's scalability, flexibility, and cost-effectiveness.
Another way businesses are embracing cloud technology is through the adoption of Software as a Service (SaaS) solutions. SaaS is a software distribution model in which a third-party provider hosts applications and makes them available to customers over the internet. From customer relationship management (CRM) systems to human resources software, businesses are increasingly turning to SaaS solutions for their software needs.
The Future of Cloud Technology in Business
As we look towards the future, it's clear that cloud technology will continue to play a pivotal role in the business landscape. The "Future of Business" is intrinsically linked with the evolution of cloud technology, and businesses that fail to embrace this trend risk being left behind.
One of the key trends shaping the future of cloud technology is the shift towards a hybrid cloud model. This approach combines the use of private and public clouds, allowing businesses to leverage the benefits of both. With a hybrid cloud model, businesses can maintain control over sensitive data while still taking advantage of the scalability and cost-effectiveness of public cloud services.
Another trend is the increasing use of cloud-based artificial intelligence (AI) and machine learning (ML) tools. These technologies offer businesses the ability to gain insights from their data, automate processes, and personalise customer experiences. As these tools become more sophisticated, their adoption will likely become a key differentiator for businesses.
Finally, as more businesses move their operations to the cloud, there will be an increased focus on cloud security. Businesses will need to invest in robust security measures to protect their data and ensure compliance with data protection regulations.
The Role of Cloud Technology in Business Growth
Cloud technology is not just a tool for improving efficiency and reducing costs; it's also a driver of business growth. By providing access to advanced technologies and enabling scalability, the cloud can help businesses to innovate, expand into new markets, and deliver better value to their customers.
For example, cloud-based analytics tools can provide businesses with insights into customer behaviour, market trends, and operational efficiency. These insights can inform strategic decisions, drive innovation, and ultimately lead to business growth.
Similarly, the scalability of cloud services can support business expansion. Whether a business is looking to expand its operations, launch new products, or enter new markets, the cloud can provide the necessary IT resources quickly and cost-effectively.
The Impact of Cloud Technology on Business Operations
The impact of cloud technology on business operations is profound and far-reaching. From streamlining processes to enabling remote work, cloud technology is transforming the way businesses operate.
One of the most significant impacts of cloud technology is on business processes. By moving data and applications to the cloud, businesses can automate routine tasks, streamline workflows, and improve efficiency. This not only saves time and reduces costs but also allows employees to focus on more strategic, value-adding tasks.
Cloud technology also enables remote work by allowing employees to access data and applications from anywhere. This has been particularly important in the context of the COVID-19 pandemic, which has forced many businesses to adopt remote working arrangements. By enabling remote work, cloud technology helps businesses to maintain productivity, reduce overheads, and attract talent from a wider geographical area.
Finally, cloud technology can improve business resilience by providing robust data backup and disaster recovery solutions. In the event of a data loss incident, businesses can quickly restore their data from the cloud, minimising downtime and disruption.
Conclusion
As we've explored throughout this blog, the future of business is inextricably linked with the future of cloud technology. Embracing cloud technology is no longer an option but a necessity for businesses looking to stay competitive in the digital age.
The rise of cloud computing has brought about a host of benefits for businesses, from cost savings and scalability to access to advanced technologies. As businesses continue to embrace cloud technology, these benefits will only become more pronounced.
Looking towards the future, trends such as hybrid cloud, cloud-based AI and ML, and cloud security will shape the evolution of cloud technology in business. Businesses that stay ahead of these trends and harness the power of cloud technology will be well-positioned to drive growth, improve efficiency, and shape their future.
In conclusion, the future of business is in the cloud. By embracing cloud technology, businesses can harness its benefits to drive growth and stay competitive in the future. The question is not if, but how businesses will use cloud technology to shape their future.