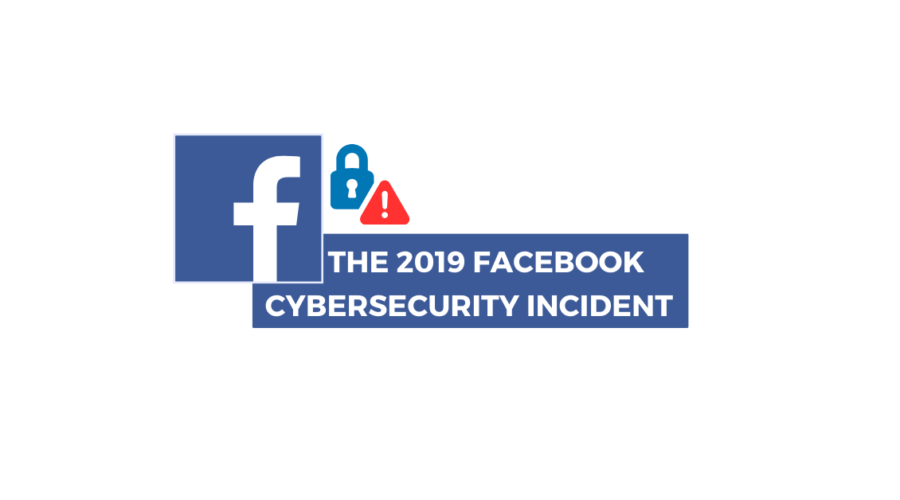 Digital Insights: 2019 Facebook Data Breach
In the ever-evolving digital age, the 2019 Facebook data breach stands as a stark reminder of the vulnerabilities inherent in our interconnected world. Facebook, a titan in the social media landscape, found itself at the epicentre of a significant security incident that raised critical questions about data privacy and protection.
Understanding the Scope of the Breach
The magnitude of the 2019 Facebook data breach was both alarming and unprecedented. Reports revealed that the personal information of over 530 million users was compromised. This data included phone numbers, email addresses, and other sensitive details that could potentially be used for nefarious purposes.
What made this breach particularly concerning was its global impact. Users from over 100 countries were affected, highlighting the borderless nature of digital security threats. The breach did not discriminate by geography; from the bustling cities of Australia to the far reaches of Europe and America, millions found their data exposed in what was one of the largest data security lapses in recent history.
How the Breach Occurred
The 2019 Facebook data breach was not a straightforward case of hacking but rather a complex interplay of system vulnerabilities and exploitation of Facebook's features. At the heart of this breach was a feature designed to improve user experience – the 'Find Friends' function. This tool, intended to help users connect with people they know, became the unwitting gateway for data exploitation.
Exploitation of 'Find Friends' Feature
Attackers exploited the feature by using a technique known as 'scraping'. This involved using automated software to harvest public information from Facebook profiles.
The vulnerability lay in the way Facebook's systems allowed unlimited queries, a loophole that was exploited to gather data at a massive scale.
Lack of Early Detection
One of the critical aspects of this breach was Facebook's delay in detecting the unusual activity. This delay allowed the scraping operation to continue for an extended period, increasing the amount of data compromised.
Facebook's Response to the Breach
Facebook's handling of the 2019 data breach was met with mixed reactions, ranging from criticism over their initial response to acknowledgment of their subsequent efforts to rectify the situation.
Initial Response and Communication
Facebook initially did not notify the affected users, citing that the data was scraped from publicly available information and that they had fixed the issue in 2019. This decision sparked a debate about the responsibility of tech giants to protect user data and be transparent about security lapses.
Measures Taken Post-Breach
Following the backlash, Facebook took several steps to enhance its security measures. These included updating their systems to prevent such scraping activities and working closely with law enforcement to address the misuse of data.
The company also made efforts to educate users about privacy settings, empowering them to control what information they share publicly.
Impact on Facebook Users
The 2019 Facebook data breach had far-reaching implications for the millions of users whose data was compromised. This incident not only raised concerns about privacy but also heightened the risk of identity theft and fraud.
Personal Data Exposure
The breach exposed a range of personal information, including phone numbers, email addresses, and birthdates. This kind of data is often used in identity theft, phishing scams, and other forms of digital fraud.
Users reported an increase in unsolicited communications and suspicious activities on their accounts, indicating the potential misuse of their data.
Erosion of Trust
Perhaps the most significant impact was the erosion of trust between Facebook and its users. The breach led to a sense of vulnerability and questioning of the platform's ability to safeguard personal information.
This incident prompted many users to rethink their digital footprints and the information they share on social media platforms.
Legal and Regulatory Implications
The 2019 Facebook data breach also had significant legal and regulatory implications, highlighting the challenges and necessities of data protection in the digital age.
Scrutiny from Regulatory Bodies
The breach drew attention from data protection authorities globally, including the Australian Information Commissioner, who scrutinised Facebook's adherence to privacy laws. In various jurisdictions, Facebook faced inquiries and was held accountable for its data protection practices.
Impact on Data Protection Policies
This incident acted as a catalyst for discussions around stricter data protection laws and regulations. It underscored the need for more robust legal frameworks to govern the handling of personal data by tech giants. In response to the breach, there was a push for greater transparency and accountability in how companies collect, store, and use personal data.
The Broader Impact on the Tech Industry
The 2019 Facebook data breach was not just a wake-up call for the social media giant but also a moment of reckoning for the entire tech industry. This incident highlighted the vulnerabilities that can arise in an increasingly data-driven world.
Re-evaluation of Data Management Practices
Tech companies worldwide were prompted to re-evaluate their data management and protection strategies. The breach underscored the importance of investing in advanced security infrastructure and regular audits to prevent similar incidents.
There was a noticeable shift towards more stringent data handling policies, reflecting a growing awareness of the responsibilities that come with handling user data.
Innovation in Cybersecurity Solutions
The breach spurred innovation in cybersecurity solutions, with a focus on developing more robust mechanisms to protect against data scraping and other forms of cyberattacks.
Tech firms began to invest more heavily in AI and machine learning technologies to detect and prevent security breaches proactively.
Moving Forward: Data Security in Social Media
As we navigate the aftermath of the 2019 Facebook data breach, the focus on enhancing data security in social media has never been more critical. The incident serves as a reminder of the ongoing challenges and responsibilities in protecting user data.
Empowering Users with Knowledge and Tools
Social media platforms are increasingly focusing on empowering users with the knowledge and tools to protect their personal information. This includes clearer privacy settings and user-friendly guides on managing digital footprints.
Educating users about potential risks and best practices for data security is becoming a priority for social media companies.
Collaborative Efforts for a Safer Digital Environment
The breach has highlighted the need for a collaborative approach to data security, involving not just tech companies but also regulators, cybersecurity experts, and users. There is a growing emphasis on establishing industry-wide standards and protocols to ensure a safer digital environment for all.
Conclusion: The Ongoing Challenge of Protecting Digital Privacy
As we reflect on the 2019 Facebook data breach, it becomes clear that the journey towards securing digital privacy is an ongoing and evolving challenge. This incident serves as a crucial reminder of the vulnerabilities that exist in our interconnected digital world and the continuous efforts required to safeguard personal information.
There is a need for global cooperation in establishing and enforcing data protection standards, ensuring a unified approach to securing digital privacy. The 2019 Facebook data breach is a stark reminder of the complexities and necessities of protecting digital privacy in our modern age. As we move forward, it is essential that we collectively strive for a digital environment where privacy and security are not just aspirations but realities.