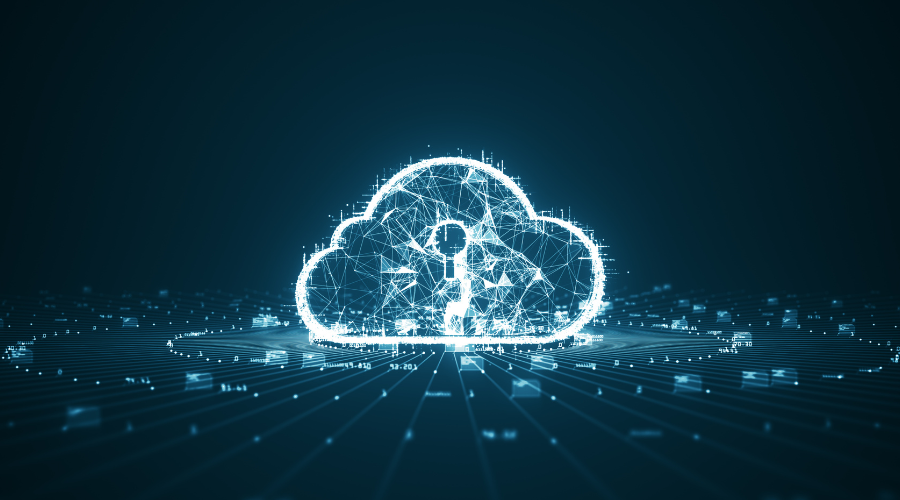 Cloud vs. On Premise: Deciphering Business Computing Costs
Ready to navigate the nuanced world of business computing costs? From cloud to on-premise solutions, we're going to unmask the costs and benefits, equipping you with the information you need to make savvy business decisions.
The Profit Principle in Business Computing
In the bustling arena of business, profitability reigns supreme. This crucial element of success isn't just about turning a profit; it's about maximising the return on investment. This principle holds a tremendous sway in the domain of business computing, where the choices you make can significantly influence your bottom line.
Technology isn't just a luxury anymore. It's a core part of any modern business, wielding the power to shape your enterprise's financial future. That's why understanding the cost implications of your tech choices becomes all the more critical.
The Key Role of Technology Integration for Successful Small Businesses
The key to sustainable profitability, particularly for small businesses, often lies in technology integration. Harnessing the right technology can provide a serious competitive edge, streamlining operations and increasing productivity.
Integrating technologies like project management software can optimise resource allocation and task management. Similarly, customer relationship management (CRM) tools can amplify customer service and retention. Data analysis software can offer valuable insights into business trends and consumer behaviour, enabling better-informed decision-making.
New Business Endeavors: Setting the Course for Success
For new business endeavours, navigating the path to success involves strategic decision-making, particularly in the realm of technology. Your technology choices can lay the foundation for sustained success, shaping your business model, influencing profitability, and even determining your ability to scale and adapt to market changes.
The Assumptions for Our In-Depth Cost Analysis
As we embark on this comprehensive cost analysis, let's establish some common assumptions. We're starting from scratch, a budding business venture brimming with optimism and strategic foresight.
The Must-Have Business Applications
For our hypothetical startup, we'll outline the must-have business applications that will serve as the backbone of the operations. This suite includes services such as email, Voice over Internet Protocol (VoIP), productivity suites, bespoke applications, HR and operations software, and a robust data storage system. Understanding the cost implications of these tools in both an on-premise and cloud setting is essential for planning your business budget.
The True Costs of Technology Implementation
The cost of technology implementation isn't just about the initial purchase or setup cost. To uncover the true costs, you need to consider the total cost of ownership, encompassing the initial investment, ongoing maintenance, upgrade and management costs, and even potential costs of downtime. By understanding these costs, you can make an informed decision about the right technology investment for your business.
In-House vs. Cloud Computing: Core Needs and Concerns
When it comes to choosing between in-house and cloud computing, there are core needs and concerns that must be addressed. Businesses need reliable, efficient, and cost-effective computing solutions that align with their operational needs and strategic goals.
On the one hand, in-house computing can offer a sense of control and security, with data and systems kept within the physical confines of the business. But on the other hand, cloud computing provides flexibility, scalability, and often significant cost savings, particularly for small and medium-sized businesses.
Understanding Data Usage and Protection
In our digital age, data has become a vital resource. Understanding data usage and ensuring robust data protection are critical in both in-house and cloud computing scenarios.
From customer data to business analytics, data usage should align with business objectives, fostering better decision-making and performance metrics. Protection of this data, on the other hand, is critical to prevent breaches that could result in financial loss, reputational damage, and regulatory penalties.
Hardware Considerations for Business Infrastructure
When deciding on your business infrastructure, hardware considerations play a significant role. For in-house computing, the cost of servers, storage devices, network equipment, and supporting hardware can quickly escalate.
For cloud computing, hardware considerations shift to the cloud provider's infrastructure. While this can save significant upfront costs, businesses should evaluate the reliability, scalability, and security of the provider's hardware.
The Big Choice: Physical, Cloud-based Hardware or a Mix of Both?
Choosing between physical, cloud-based hardware or a mix of both is a pivotal decision for any business, and there's no definitive answer that fits all cases. The best choice depends on the unique needs and circumstances of each organisation.
Physical hardware may be preferred by businesses with specific regulatory requirements or those who want complete control over their data. This option provides direct access to data and allows for customisation. However, it requires a substantial upfront investment and ongoing maintenance costs.
Cloud-based hardware, on the other hand, provides greater scalability and flexibility, making it ideal for growing businesses or those with fluctuating demands. It comes with reduced upfront costs and eliminates the need for ongoing hardware maintenance, as these responsibilities fall on the cloud service provider. However, it does require a reliable internet connection and there may be potential concerns about data security and privacy.
A hybrid approach, combining both physical and cloud-based hardware, offers a middle ground. This choice allows businesses to keep sensitive data on-premises, while leveraging the scalability and cost efficiency of the cloud for less sensitive operations. It requires careful management to ensure seamless integration and data flow between the two environments, but can offer the best of both worlds.
Ultimately, the decision hinges on a careful analysis of your business needs, resources, and goals.
Migration, Uptime, and True Costs: Critical Considerations for Cloud Computing
When transitioning to a cloud-based infrastructure, migration costs become an essential factor. While many might think that shifting to the cloud only involves a few clicks, it's a much more complex process. Transferring vast volumes of data from physical servers to the cloud requires substantial bandwidth, time, and specialised knowledge. The process often necessitates the expertise of IT professionals, which adds to the costs. Moreover, there can be unexpected hurdles that may extend the timeline and budget for migration.
Uptime, the period when your data and applications are accessible and operational, is another critical consideration. Cloud providers usually boast high uptime percentages in their service level agreements (SLAs), but it's essential to understand what this truly means for your business operations. While cloud servers might be running smoothly, network issues can sometimes prevent access to your data and applications. Therefore, it's crucial to look beyond uptime percentages and evaluate the provider's redundancy measures, disaster recovery plans, and historic downtime.
Finally, understanding the true costs of cloud computing requires a comprehensive look at your business needs. Cloud service pricing can be complicated, with variable costs based on usage. While it's often presented as a pay-as-you-go model, the total cost might balloon if you fail to accurately estimate your business' usage. Some cloud providers also charge additional fees for services like data transfer, storage, or premium support, which may not be apparent initially. It's imperative to dissect the pricing structure carefully to avoid surprises in your bill.
When considering cloud computing, conducting thorough due diligence regarding migration, uptime, and true costs is vital to making an informed and profitable decision.
The Hybrid Approach: A Happy Medium?
In the seemingly endless debate of physical vs. cloud-based hardware, the concept of a hybrid approach emerges as a potential reconciler of both sides. This method embraces the idea of enjoying the best of both worlds by integrating on-premise servers with cloud-based systems. But the question arises: is this hybrid approach indeed a happy medium? Let's investigate.
A hybrid approach allows businesses to use on-premise hardware for sensitive or critical operations and cloud-based hardware for scalable and less critical tasks. By opting for this method, businesses can maintain control over their vital data while still benefiting from the cloud's scalability and accessibility. Moreover, hybrid solutions can provide a safety net, enabling companies to diversify their risk in the event of a hardware failure or a cloud outage.
However, while the hybrid approach sounds ideal in theory, its successful implementation requires strategic planning and expertise. It involves the complexity of managing two different environments and the challenges in ensuring seamless integration between them. The hybrid approach, while potentially beneficial, isn't necessarily a 'one size fits all' solution and requires careful thought and planning.
Pitfalls and Solutions for Effective Hybrid Cloud Deployment
In the pursuit of hybrid cloud deployment, businesses may encounter several pitfalls. Firstly, ensuring seamless integration between on-premise and cloud environments can be a complex task, requiring expert knowledge and extensive planning. In addition, maintaining security across two different systems may present challenges, especially when it comes to compliance with data protection regulations.
However, these pitfalls aren't insurmountable. With the right preparation, strategy, and expert assistance, these challenges can be transformed into opportunities. Effective hybrid cloud deployment involves thorough planning that clearly delineates the roles of on-premise and cloud systems. Furthermore, it requires a robust security strategy that addresses potential vulnerabilities in both environments.
Moreover, utilising a professional IT team or seeking expert guidance can significantly aid in navigating these pitfalls. Experienced professionals can provide valuable insights, advice, and support to ensure that your hybrid cloud deployment is a success.
Expert Guidance for Your IT Infrastructure
Whether your business opts for on-premise, cloud, or a hybrid approach, professional guidance can be a game-changer in the quest for efficient and effective IT infrastructure. Expert guidance not only helps businesses make informed decisions but also assists in navigating the complexities of implementation, migration, and maintenance.
Working with an IT expert or consultant can provide valuable insights into your business's unique needs, helping you select the best computing approach tailored to your requirements. They can assist in devising a comprehensive strategy, considering all aspects such as cost, scalability, security, and compliance. In addition, these professionals can provide support in managing your IT infrastructure, troubleshooting issues, and ensuring that your systems evolve with changing business needs.
Ultimately, the decision of choosing between physical, cloud-based, or hybrid hardware isn't simple. It involves a comprehensive understanding of your business needs, a clear view of your budget, and a strategic approach to implementation and maintenance. While this article provides a basis for understanding the different considerations, professional guidance can make the process much more manageable and aligned with your business goals. That's where Wolfe Systems IT comes into play. Our IT experts can help you in creating a comprehensive strategy for cloud migration, from start to finish we will be by your side ensuring that your uptime is no less than 99%.
Interested in migrating to the cloud? Give us a call at 1300 958 923.